The Near Future Of Ecommerce
Posted April 15, 2014
By Doug Stephens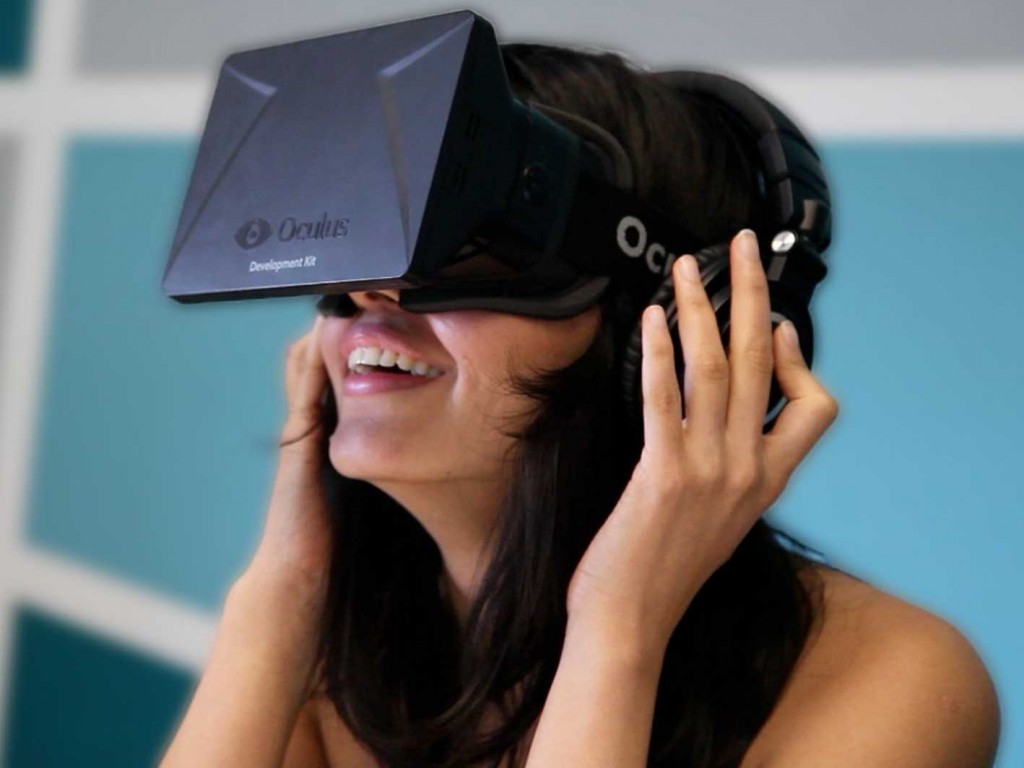 Last Cyber Monday, Amazon was logging sales at the dizzying rate of 426 transactions per second – a 39 percent increase over the same day a year earlier. Also in 2013, global e-commerce became a 1.2 trillion dollar business, growing at a staggering pace of almost 20 percent year on year.  And recently, India surpassed the 1 million mark in its number of online retailers!
Clearly, the world's love affair with online retail is alive and well.
It may seem a little odd therefore, to suggest that Amazon and other e-commerce titans may soon have to radically evolve in order to remain relevant but a new range of technologies seem poised to disrupt the online shopping experience as we've known it.
Immersive
The ecommerce experience is due to become decidedly more physical, sensory and immersive and many would argue it's a shift that's long overdue. After all, despite even Amazon's tremendous success, its e-commerce interface remains not much more than a sophisticated digital catalogue of goods, offering little in the way of a shopping experience.
Virtual reality technologies akin to Oculus Rift (recently acquired by Facebook) and Sony's Morpheus – both virtual reality displays, worn like goggles, are indicative of how we, as consumers, may soon quite literally step into more life-like shopping and service experiences online. During this year's London Fashion Week, for example, retailer Topshop allowed select fans to experience a virtual front-row seat for a live, 15-minute fashion show! The fans, as shown in this video, were equipped with the Oculus Rift headsets and headphones and were able to experience both the action on the catwalk, as well as see the celebrities they were seated next to –  all while sitting in a Topshop store!
What this suggests, in theory, is that by simply donning a relatively inexpensive virtual reality headset, shoppers could soon be able to transport themselves to any store in the world, browsing and buying in a very natural, intuitive and highly experiential way.  The Champs-Elysee, New York's Fifth Avenue or Turkey's Grand Bazaar – all accessible from the comfort of one's own living room.
This video from U.K. retailer Tesco provides a sense of just how lifelike these virtual shopping trips may seem.
Tactile
One of the inherent drawbacks of online shopping is the inability to touch and feel items that you're considering buying. That's likely to change.  Through the work of University of Pennsylvania mechanical engineering professor Katherine Kuchenbecker, touch is something we may soon widely replicate with technology. Professor Kuchenbecker and her research team have been successfully mapping patterns of vibration in order to accurately simulate the feel of various materials, allowing users to sense, through a glide pad and stylus, the unique tactility of different surfaces and textures.  Soon, feeling something online before you buy it will likely be commonplace.
Contextual
Wearable, smart technologies like Google Glass in combination with location-based augmented reality applications like this one from Layar will enable us to see and interact with digital information overlaid on the world around us, making entire cities and the things in them clickable.  By simply saying, "O.K. Glass, scan this." the Layar program immediately detects any digital data present in the field of vision.  Once detected, it initiates that content and allows the user to interact with it.
For example, by instructing Google Glass to scan a street lined with shops, hotels and restaurants, the user may then be able to interact with data attached to those various physical places. It may be possible to browse hotel reviews, make reservations at a restaurant or download coupons or offers from stores.
Accessing this new phy-gital data layer will allow us to move seamlessly between real world and online commerce, when and where it makes the most sense to do so.
Online retailers therefore, will have to begin thinking in more contextual terms,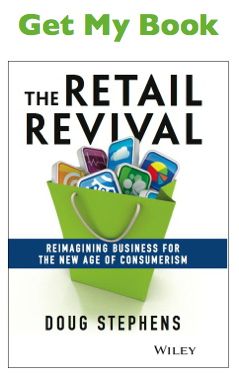 placing digital opportunities to buy products not simply in online catalogues but also throughout the physical world, where it makes the most geographic and contextual sense for consumers.  For example, an electronics retailer could easily give conference attendees the ability to order from an assortment of the most commonly needed electronic accessories directly from an augmented reality store located right at the conference center?
So, in combination it's not hard to see how technologies like these will bring e-commerce infinitely closer to feeling alive and experiential.  And just as many retailers in the big box channel have struggled in a post-Internet world, it's reasonable to assume that even Amazon, eBay and other digital behemoths could find themselves being challenged by a new breed of competition – competition born out of a new generation of technologies.