News & Events

January 2016 – We're pleased to announce that Doug will be joining the advisory board of the newly opened David Sobey Centre For Innovation In Retailing & Services.  The centre, located on the campus of St. Mary's University, aims to be the leading source of expertise pertaining to retail and service management and to prepare students who will become leaders in these sectors.  The programme mission and mandates include :
Fuel research in the areas of services and retailing.
Increase collaboration among faculty and through cross-functional research, bringing new perspectives.
Enhance student experience through industry internships, conferences, "live" cases, networking with executives, field trips and competitions.
Involve the business community and provide value to the business community through applied research, student or faculty-led consulting.
Professional Development courses, annual conference and student internships, co-op as well as career placement.
Doug is delighted at this opportunity to support up and coming talent in the retail industry!
________________________________________________________________
Doug Returns To Canada AM Morning Show To Talk Apps And The Future Of Retail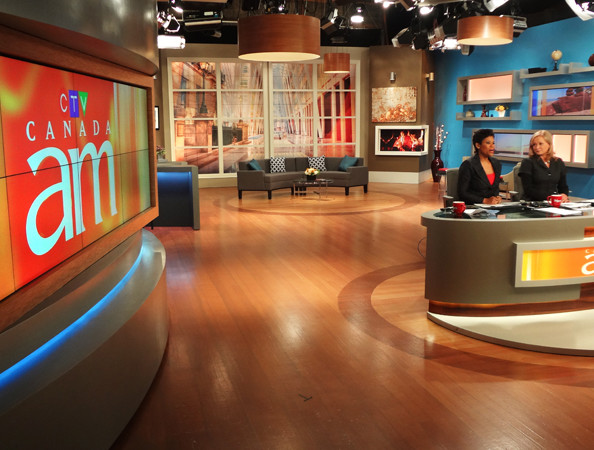 October 2015 – Doug joined national morning show Canada AM to review Starbucks' new app feature which allows customers to pre-order their food and beverages and simply them pick up their nearest location.  According to Doug, it's all part of an "awakening on the part of retailers that convenience is the new differentiator." You can watch the segment HERE
Ffeature
Review of Doug's Talk at the Middle East Council of Shopping Centres Conference in Dubai
October 2014 – Doug recently spoke at a gathering of the Middle East Council of Shopping Centres in the exploding retail market that is Dubai.  Here's a quick synopsis!
_____________________________________________________________________________________________________
Doug Sat Down For A Chat With The In International Council of Shopping Centers
August 2014 – Doug recently sat down with ICSC member Michael Lagazo to talk about the future of retail.  The wide-ranging interview covered everything from the future of physical stores to emerging privacy concerns and advanced customer analytic technologies.  You can read the whole piece HERE!
_____________________________________________________________________________________________________
Doug Appears On Canada AM
June 2014 – Doug recently sat down with Canada AM's Marci Len to shed light on Canada's raging grocery wars.  As Doug explains, not only is the market shifting competitively but consumer needs and preferences as shifting also!  View the full segment HERE
_____________________________________________________________
Feature Article On "The Retail Collective" At DX3
From the National Post, March 21, 2014
TORONTO • Online giants such as Amazon and eBay have been gleaning information about their customers' merchandise browsing and buying habits for years — and now bricks and mortar retailers are taking a page from their playbook.
From in-store cameras that track how long customers pause at store displays to opt-in apps that recognize shoppers' identities and send an instant coupon to their phones, retailers are keen to discover new avenues of advantage over convenient rival websites, even as they seek to capitalize on their own Web channels and integrate them with bricks and mortar stores.
"They take all of the great attributes of a retailer's Web analytics — who came to my site, how long did they stay, what did they look at, what didn't they look at and how did that convert to purchases — and apply them to the physical world," says Doug Stephens, founder of Toronto-based advisory firm Retail Prophet, which showcased a range of the new digital technologies in the Retail Collective display at Toronto's recent DX3 conference.
Read the full story HERE
______________________________________________________________________________________________________
Retail Prophet Celebrates 5 Awesome Years
You could say we're old enough to walk and talk and young enough to ask lots of questions. Thank you to all our friends, followers and clients who believe in Retail Prophet and give us the incredible joy of doing what we do.
The future is bright!
_____________________________________________________________
Retail Prophet Heading Up Experimental Retail Space
February 1, 2014  In what we believe is a first in the retail industry, Retail Prophet, in concert with the Dx3 digital conference and MasterCard will be unveiling a new, experimental retail project called The Retail Collective. The project will bring together a group of hand-picked and cutting edge retail technologies, collaborating to create a seamless retail experience.  Technologies include an automated store concept, robotics, mobile apps, video analytics, mobile ID tracking, dynamic display technology, augmented reality and mobile payment – all in one space!   The show is March 5th and 6th at the Metro Toronto Convention Centre.   Read more here!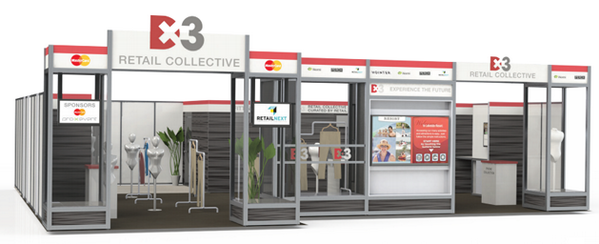 ____________________________________________________________________________________________________________
Doug Joins Business News Network for Retail Trend Special
January 6, 2014  – Doug joined Headline's Howard Green for a look ahead at the trends that will be influencing consumers and retailers in 2014.  Hint… It will be a year that's big, fast and "phygital"! Click the image below to watch all three segments.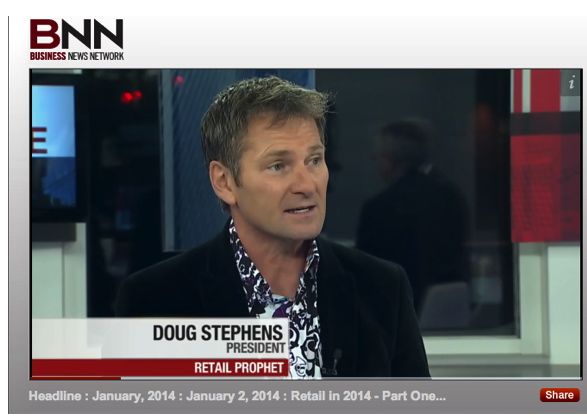 _____________________________________________________________
Retail Prophet Founder Doug Stephens Named Top Retail Influencer 
October 2013- Recently Vend Point of Sale published a comprehensively researched list of 50 individuals considered to be the retail industry's top influencers.  We were especially happy to see that our own Doug Stephens was named to the number 9 spot!
"I'm really proud to be in the company of so many really amazing retail minds.  It was a real surprise!" Doug said when he got the news.
The ranking, compiled with the help of social influence measurement company Traackr  took into account factors such as online presence, social media following, the value of published content and even objective nominations from within the industry.
_____________________________________________________________________________________________________
Doug Stephens Presents The Future Of The Retail Store in Brussels
The Retail Revival is coming to Brussels September 26th, as Doug Stephens brings his vision for the future of retail to a private gathering of some of Europe's largest brands, store chains and retail real estate investment firms.  Drawing on global examples, Doug will be demonstrating how unprecedented shifts in technology and media have forever reshaped consumer behavior and how both online and brick and mortar retailers must not only adapt but continually disrupt their market in order to survive.  As Doug will show, the brands that will solidify their place in the future of retail and those with the courage and vision to reimagine everything about how and why they go to market!
_______________________________________________________________________________________________
Retail Prophet's Doug Stephens Presenting at Online Retailer 2013 In Sydney Australia August 19th- 22nd
Online Retailer is Australia's largest ecommerce gathering.  This year, Doug has been invited to present two sessions; The Future of the Retail Store and The Road to Remarkable.  There will also be a book signing at the show after each session.  We hope you can be there!
___________________________________________________________________________________________________________
Introducing: The Future in Store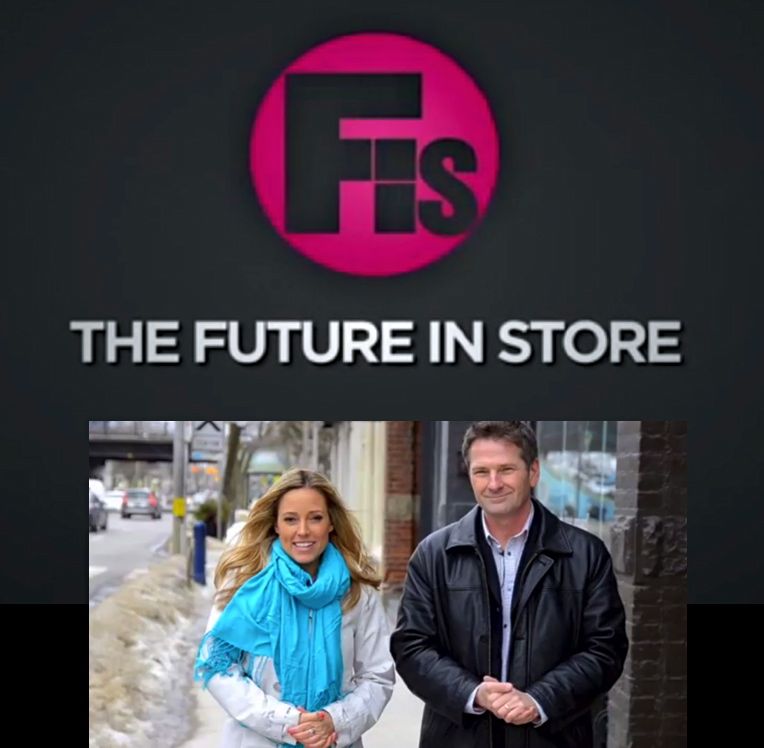 By Doug Stephens
I'm incredibly excited about a new web-tv show I'm collaborating on with author, TV personality (and friend) Amber Mac, called The Future In Store. Each fast-paced episode will share what's new, now and next in the world of retail – from the coolest new store concepts to the technologies that are completely changing the way we shop – we'll bring you a peek at the future of shopping.
Sponsored by our friends at PayPal, the show begins shooting this month in New York City.
We hope you enjoy it!
_____________________________________________________________
Retail Revolution: A Summary of My Talk At Future Connect in Orlando
by Michael Sansolo
It was a simple question and a straightforward answer that in just a few words summed up pretty much everything that's going on these days. And it's an answer you need to consider.
Here's how it happened. Last Monday, I was running a panel discussion on the impact of social media on internal and external communications during a pre-Food Marketing Institute (FMI) Future Connect session. So I posed a simple question to Mark Irby, vice president of marketing for Publix and a member of the Coca-Cola Retailing Research Council that produced the social networking study.
The question: How has the social web changed how you do your job?
Irby smiled and turned toward the crowd:
"Oh, it's only changed everything."
He went on to explain how the advent of the social web has altered how companies communicate with shoppers, forcing them to listen more, understand the changing nature of value and recognize that today shoppers, not marketers, are in control.
It was a perfect bookend for Future Connect, matched with one of the closing speakers, Doug Stephens, president of Retail Prophet. In his speech, Stephens talked about the way the world is changing, especially the shifts in the economy, the key changes in demographics and the advent of simple and ubiquitous technologies.
In short, Stephens said, everything has changed. He explained that too many companies continue to changeincrementally, while the world is changing exponentially.
Stephens' points should not be taken lightly. He talked about how the current economic state isn't about the Great Recession or even the tepid recovery. Rather, he called this period a "great reset," with a wide scale remaking of the economic truths of the past 50 years. Middle skills jobs are disappearing, in favor of high- or low-skill, creating great economic inequality and a shrinking middle class.
That economic truth, he said, is why success in retail today is largely coming from companies at the extremes who excel at convenience or high-service offerings and earned customer loyalty. The middle, in contrast, is shrinking, increasingly claiming companies like JC Penney, for example.
In addition the primary demographic trends he cited are the growth of single-person households, the increasing economic power of women and the aging of the population. In all three cases the challenge facing marketers in every field is understanding that the traditional offerings of value, selection and even solutions may be out of sync with tomorrow's shoppers…and many of today's.
Lastly he talked about the technological revolution and the incredible speed with which smart phones and mobile technology in general has given customers access to incredible amounts of information, putting them increasingly in greater control of every decision they make. (Kevin made a great point about this yesterday, talking about the stunning acceleration in downloads of apps.)
Stephens' point (which I believe our social media session also captured) is that the managers and leaders of the future face a far different world than today. The heightened pace of change shows no sign of letting up, meaning the challenges a manager is likely to face and the skills he or she might need in five, 10 or 25 years are going to be very different than current experience allows.
One study Stephens cited spoke of how most school-aged children will likely work in careers that don't currently exist and that even college freshmen study a significant amount of material that is obsolete by the time they graduate four years later.
Certainly there are countless important lessons from the past and they must be learned. Lessons in customer service, ethics and even history teach us many things about the path forward. But the reality is that tomorrow's successful companies and leaders will need something entire different.
They will have to be prepared for exactly what Irby said: things changing completely. In a time of revolutionary changes, evolutionary thinking can fall far short of what's necessary.
Or, as we've often said here on MNB: In a time of fundamental change, incremental actions rarely suffice.
___________________________________________________________________________________________________
Retail Revival Hits #1 Retail Bestseller Spot in Canada

April 8, 2013   Huge thanks go out today to everyone in Canada who propelled The Retail Revival to Amazon.ca's #1 besteller spot in the "retail" category and #8 among marketing books! I really appreciate all your incredible support and positive feedback!
_______________________________________________________________________________________________________
Marketing Magazine Feature: Reinventing Retail
March 30, 2013 – I spoke with Marketing Magazine's Kristin Laird recently for a great feature article she was writing on some of the incredible changes taking place in the retail marketplace and what retailers need to do to keep pace with the pace of disruption.  If you missed it, you read it here.

________________________________________________________________
dx3 Releases Report on U.S. Retail Invasion of Canada
March 12, 2013 – My friends at Canada's dx3 conference have released an excellent report documenting the rapid influx of U.S. retailers to the Canadian market.  The report provides a remarkably honest look at why it's happening, why now and what Canadian retailers will need to do to survive the onslaught.  You can download the report here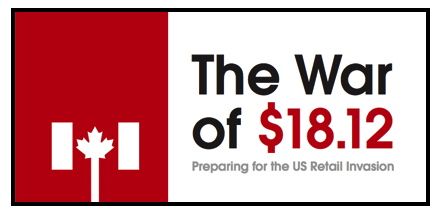 ____________________________________________________________________________________________________________
Switzerland Site of European Launch of The Retail Revival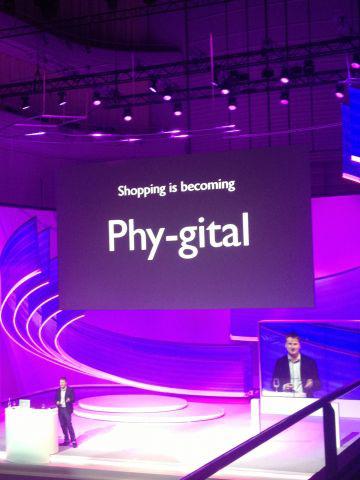 March 8th, 2013 – The extraordinary Culture and Convention Centre in beautiful Lucerne Switzerland was host to the European launch of my new book, The Retail Revival.  I had the pleasure of joining a great line-up of speakers and over 1000 of Switzerland's brightest marketers at Swiss Marketing Day.
The themes that seemed to resonate most deeply with the Swiss audience were the velocity of technological change in the retail landscape and the degree to which many of these same technologies are eradicating businesses and industries that are only average.
It was a great event and a wonderful European launch point for the book!
Canadian Launch of The Retail Revival Taking Place at dx3 Conference
February 14, 2013 – It's now been confirmed that the official Canadian launch of my new book The Retail Revival will be taking place at Canada's largest digital conference, dx3 on March 7th at the Metro Toronto Convention Center.  What better place to launch a book about the incredible future of retail and consumerism than at a conference surrounded by the people, products and technologies that are building that future!
In addition to a short keynote introduction at and book at 9:30 a.m., my publisher and dx3 will also be holding a signing from 9:45 – 11:45 so, please stop by and say hello.
I'm also happy to be doing live interviews with speakers who will be rounding out the retail content at the show and sitting on a SWAT team for mini-consults with conference attendees!
It's going to be an action packed day!
Hope to see you there.
Early Praise for the Retail Revival
February 6, 2013 – Really encouraged to see that people I have huge respect for have enjoyed The Retail Revival!  Here's some more early feedback.

Doug Stephens On Canada AM to Discuss Sears and Best Buy Layoffs
February 1, 2013 – I joined Canada AM's Marci Ien to share some thoughts on Sears and Best Buys' layoffs of 700 and 900 employees respectively and what I think it will take to turn both companies around.
Check out the full story with video HERE
Early Praise for The Retail Revival
January 28, 2013 – I've begun hearing back from those who were given a sneak peak at my new book, The Retail Revival and I've been floored and thankful for the positive response! Here's an example of what people are saying.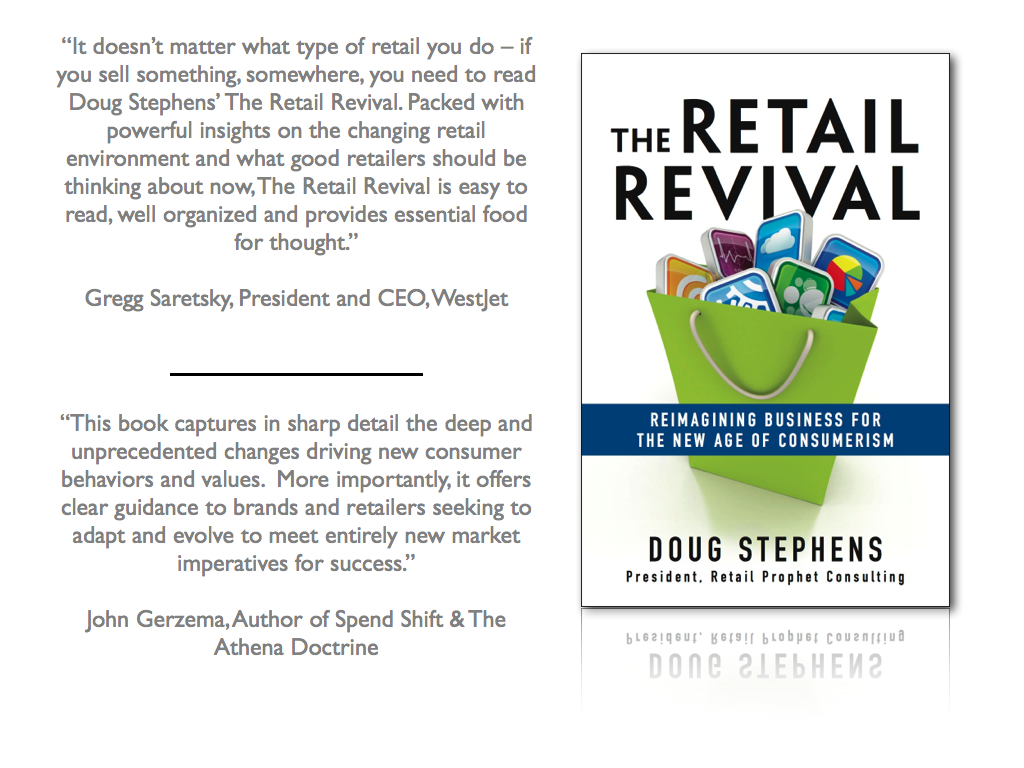 Excited to Present at Swiss Marketing Day
November 12, 2012 – Really pumped to be keynoting Swiss Marketing Day on May 5th in Lucerne Switzerland!  We'll be taking an in-depth look at the future of consumerism and the influence of major trends in media and technology.
Retail Prophet joining Citibank panel on mobile payment at the National Retail Federation Big Show
December 20, 2012 – I'll be on the NRF stage on January 14th, joining Citi Retail Services' Bill Johnson and The Home Depot's Dwaine Kimmet to discuss the present and future of the mobile consumer. The session will explore how today's consumers, armed with phones that function as mobile wallets, price-checking devices and purchasing instruments, are more empowered and self-directed than ever before – and how retailers can enable this trend while containing the impact and cost of these offerings. Learn how integrating payment preferences offers across shopping channels can help retailers find the right balance to meet customer needs, drive retail sales and manage operating costs.
Session details: Monday, 01/14/2013 3:15PM – 4:15PM , Room Hall A, 1A 06-08
I dropped in to CBC Radio to discuss the latest mobile trend – "showrooming"
December 2, 2012 – With the Holiday Shopping Season now upon us, you might be doing something called "Showrooming". It makes consumers happy but retailers worried and I talked with host Dan Reynish about exactly what "Showrooming" is, and more. Listen Here